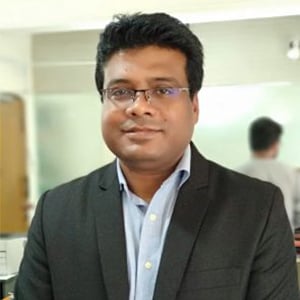 Ali Zabed is the CEO and Founder of Eduvisors, a distinguished educational consultancy specializing in assisting students with placement at esteemed overseas universities, primarily in the UK, Canada, Sweden, Denmark, Hungary and other countries. With a career spanning over a decade, Ali has accumulated extensive knowledge and experience in the field of educational consultancy.
Throughout his professional journey, Ali has actively participated in numerous seminars, workshops, and training programs organized by universities and organizations, further enhancing his expertise. His dedication and commitment have enabled him to proudly represent renowned institutions to Bangladeshi students. Some notable institutions Ali has worked with include Curtin University in Australia, Halmstad University in Sweden, University of Debrecen in Hungary, and University of Wolverhampton and De Montfort University in the UK.
Ali's passion for professional growth is evident through the professional accreditations he has earned, such as ITAC (ICEF Trained Agent Counselor) from Germany and ENZRA (Education New Zealand Recognized Agent). He has also actively participated in various training sessions and conferences, such as the Agent Conference at Taylor's University in Malaysia, Agent Workshop at Curtin University in Malaysia, and Training of Trainers (TOT) Lead & Recruitment Agents Programs by UPM in Malaysia. Ali has even been invited as a guest speaker at the International Education Conference organized by the Ministry of Education & Science in Tbilisi, Georgia, and has attended the ICEF Beijing Workshop in China.
Ali's international experiences and constant pursuit of knowledge have positioned him as an expert in the field of higher education abroad. With an unwavering commitment to excellence, Ali aspires to establish a leading one-stop service for Bangladeshi students seeking to pursue higher studies abroad. He firmly believes that quality education is not a privilege but a fundamental right for everyone.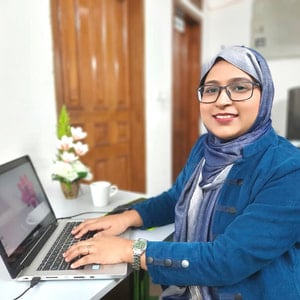 Jannatul Mewa is a dedicated and passionate professional who brings a high level of care and attention to her work. With over eight years of managerial experience in the study abroad consultancy field, Jannatul is a hands-on leader who is approachable and supportive. She is a skilled strategist who prefers to work behind the scenes to ensure that projects run smoothly and goals are achieved.
Jannatul is currently working as a manager at EDUVISORS and is well-known for her holistic approach to leadership, which involves inspiring and motivating her team. She describes herself as a proactive, hard-working, caring, level-headed, collaborative, and goal-driven individual who thrives on solving problems and overcoming challenges. In addition, she possesses strong skills in account management as well. With her resourceful nature and positive attitude, Jannatul is always eager to take on new challenges with enthusiasm and determination.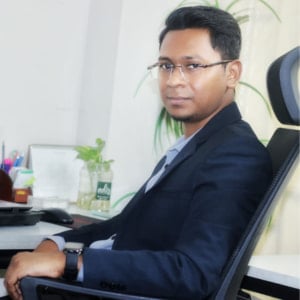 Asst. Recruitment Manager
Najmus Sakib has two years of experience of working in Admin with different types of people and departments. He has proven expertise in managing vendor relationships and fostering seamless collaboration within the company. Coming from the HR and Admin section, he has vast knowledge of managing people and recruiting systems.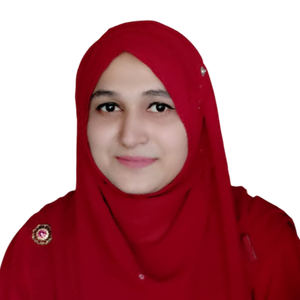 Student Recruitment Officer (Team Leader)
Musrat Jahan has two years of expertise in career counseling. may swiftly address all questions from students and their parents. She excels at presentation and communication. She is capable of managing all interactions with universities and other parties. She can easily assist students in selecting the ideal destination and courses because she has an excellent product and market understanding of the educational sector. As an employee she is well-maintained under pressure and well-organized in the working environment.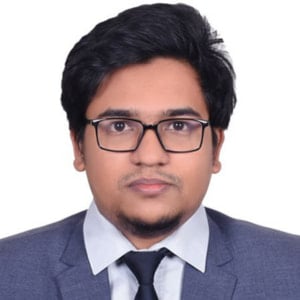 Digital Marketing Manager
Sarwar Shuvo is a passionate Digital Marketer who loves helping businesses grow. It brings him great joy to receive calls from satisfied clients, acknowledging the impact of his efforts. Sarwar completed a bachelor's degree in Computer Science and Engineering at IUBAT—International University of Business Agriculture and Technology in Bangladesh. With a strong technical background and strategic mindset, he excels in the dynamic field of Digital Marketing. Committed to success, Sarwar continues to make a significant impact, delivering tangible results and building strong client relationships. Businesses can trust him to drive exceptional growth and dedicated support.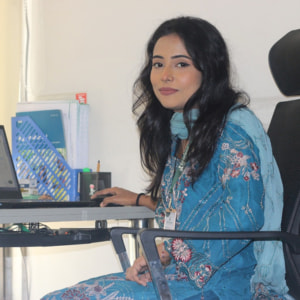 Student Recruitment Officer
She is a Business graduate from BRAC University, major in Management Information System (MIS), minor in Finance. Having sound knowledge in BigML, Bigin, website creation, design, promotional activities and so on. She is a former Assistant Director of BRAC University Business Club (BIZ BEE), former performer of BRAC University Cultural Club. Along with learning Craft works and painting from different well-known cultural organizations also, earned certificates. Highly passionate and career-oriented individual. Currently working as a study abroad counselor at EDUVISORS.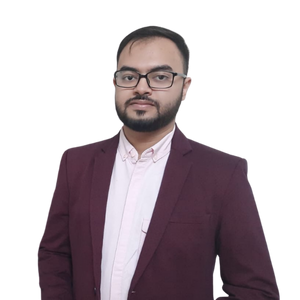 Executive, Application & Admin
Sadman Sakib Piyal has the expertise of more than 7 years in supervising and managing a team of 8 people in a small business firm. Excellent commutation with foreign clients. Capable of multi-tasking like application assisting, counseling, and supervising events all at the same time. He prefers in achieving team goals rather than focusing solely on himself.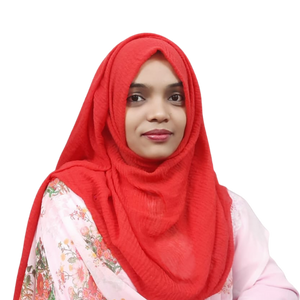 Student Recruitment officer
Lima Sultana is a career oriented woman. She never failed in her life at no point. She gains different experiences in different fields. She is a professional athlete. Lim a Sultana had an online business that was actively run during the COVID pandemic. She is an expert on Facebook marketing, content writing, and SEO.